Culinary capitalists Sam Bompas and Harry Parr in collaboration with NOWNESS have yet again blurred the boundaries between food and science beyond the imagination of the mere mortal by presenting a short video exploring the unexploited electrical possibilities of the mere pickle.
British beauty powerhouse Barry M have tapped into the underground talent of Veronika Vesper: an upcoming singer songwriter from London. A new variety of inspirational creative and a selfless performer, Veronika has collaborated with the brand to create a series of how-tos and guides through her key beauty looks.
What better way is there to wave goodbye to 2013 than with a A to Z of winks courtesy of the folks at iD Magazine?
Customer feedback is an integral part of brand building in the modern world. With the ongoing competition between independent and mass market retailers, small scale design studio Upwell decided to take matters into their own hands by harnessing and preying upon the brand power of the biggest homeware stockist in the world: IKEA.
Allow me to introduce you to the brainchild of entrepreneurs Ron Alvarado and Matt MacDonald: FICKS. A cocktail fortifier that – wait for it – is said to ward off all signs of a hangover WHILE you drink using a mixture of natural additives.
To celebrate the launch of the Sony 4K TV featuring an 8 million pixel display the brand took the initiative to explode 8 million flowers into the atmosphere (see what they did there?) over a hopefully suspecting village high up in the mountains.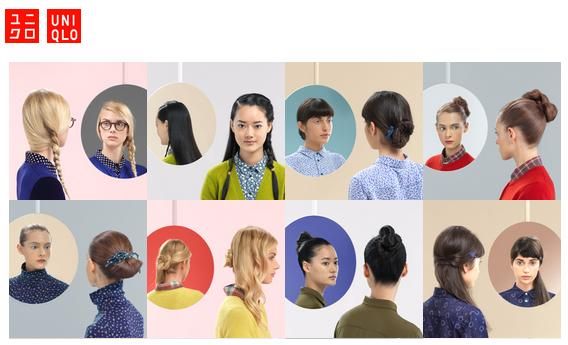 Japanese retail giant UNIQLO have launched a revolutionary microsite under their Lifetools umbrella entitled
Uniqlo HairDo
. The branch out aims to provide animated GIF guides to inspire the matching of hairstyles with Uniqlo outfits.
Clotheshorse turned designer turned editor: is there anything she doesn't do? Whether you love or hate Kate, there's no denying she's a high-flying businesswoman. Having announced the imminent resurrection of her Topshop line, Cokate has now been named as Contributing Fashion Editor of powerhouse publication UK Vogue.
Written for Sabotage Times
Four weeks and many column inches on from THAT Miley Cyrus performance and having artfully dodged the subject for almost a month, Lady Gaga has only now pitched in on the plight of Miley Cyrus. "I don't like to pass judgement on Miley Cyrus", she says, "Generally, people need to lighten up about pop music, it's about entertainment".
There's no denying New York Fashion Week has well and truly landed. With NARS art director James Boehmer at the beauty helm for the Creatures of the Wind SS14 runway show this past week, red lip cleared in favour of tangerine bright and citrus warmth with an ethereal sheen to the eye.